The statements, views and opinions expressed in this column are solely those of the author and do not necessarily represent those of this site. This site does not give financial, investment or medical advice.
Fox News writer Brooke Singman reported early Monday morning that Jeff Flake, the former Republican Senator for Arizona, threw his support behind the Democrat nominee Joe Biden in the upcoming November 3rd Presidental election. He joins some two dozen former Republican members of Congress who all are endorsing Mr. Biden for the highest office in the land.
In looking for the 'why behind the what', the Fox piece gives us this information [edited and emphasized for context]:
In their respective convention agendas, each party has sought to showcase converted supporters. Joe Biden's list of Republican supporters, shared first with Fox News, includes a number of well-known Trump critics, most notably former GOP Sen. Jeff Flake of Arizona.

Last fall, he penned an op-ed urging lawmakers to abandon the president and save their "souls," as he backed impeachment. He's since said he won't vote for Trump, but had held off on a formal Biden endorsement until now…

[Mr. Flake is] joined by a number of former Republican House members:

Former Reps. Steve Bartlett of Texas, Bill Clinger of Pennsylvania, Tom Coleman of Missouri, Charlie Dent of Pennsylvania, Charles Djou of Hawaii, Mickey Edwards of Oklahoma, Wayne Gilchrest of Maryland, Jim Greenwood of Pennsylvania, Bob Inglis of South Carolina, Jim Kolbe of Arizona, Steve Kuykendall of California, Ray LaHood of Illinois (who served as Transportation secretary in the Obama administration), Jim Leach of Iowa, Connie Morella of Maryland, Mike Parker of Mississippi, Jack Quinn of New York, Claudine Schneider of Rhode Island, Chris Shays of Connecticut, Peter Smith of Vermont, Alan Steelman of Texas, Bill Whitehurst of Virginia, Dick Zimmer of New Jersey, and Jim Walsh of New York.

A Biden campaign official told Fox News the endorsements are a "strong rebuke" of Trump and his administration.

"These former members of Congress cited Trump's corruption, destruction of democracy, blatant disregard for moral decency, and urgent need to get the country back on course as a reason why they support Biden," the Biden campaign official told Fox News.

…The Democratic National Convention, which concluded last week, also featured appearances from a number of Republicans — including former Republican Ohio Gov. John Kasich, former GOP Rep. Susan Molinari of New York, former Republican New Jersey Gov. Christine Todd Whitman and others.
The "why" then, for these people involves these three allegations:
Corruption
Destruction of democracy
Blatant disregard for moral decency
We tried to follow these allegations out to see where they lead.
Corruption
The allegation of "Corruption" was most interesting. A declared 'progressive' website called Global Witness is trying to pin several cases of alleged corruption and money laundering on the president, such as a Congolese Presidential family's purchase of an apartment in Trump Tower in New York, a real-estate deal in the Dominican Republic's Cap Cana resort, KellyAnne Conway's plugging for Ivanka Trump cosmetics, and so on. Apparently this is what qualifies as 'corruption' in the eyes of never Trumpers.
Apparently the case is that some members of the Trump family are still running various Trump enterprises. But they are not President. Donald Trump is, and he is not making such decisions.  There is no evidence of conflict of interest or bona-fide corruption to be seen in these or other cases, but the lack of evidence is precisely what Global Witness is trying to push as 'reason to believe it is all true.'
This smacks of other scandals like Russiagate, which only now is being exposed again and again as the sham it always was, with new documents declassified by the FBI over the weekend showing how that "wonderful, non partisan, intrepid" agency notifed the Hillary Clinton campaign of a foreign interest trying to pump money into her campaign, but did not notify the Trump campaign, and used a generic document to get FISA approval to spy on the Trump campaign:
Global Witness' wishful thinking campaign is woefully short of any real evidence of corruption. It is tricky to have a successful family business in close quarters to a Presidential administration, and even more is the case in Trump's case because several of his kids and in-laws have signficicant posts in the Administration. However, that is as far as any real paper trail has gone, probably because like Russiagate, there never was a "there" to this allegation.
The other two charges reek of the recent impeachment attempt.
Destruction of Democracy
What does that even mean? Is it synonymous with "obstruction of Congress?" or is it the same as "abuse of power?" Those were the charges in the Articles of Impeachment, which failed miserably on February 5th, 2020.
These were shot down as well. They were ill-defined because they represented an ever-shifting attempt to try to find something to pin on the President, and to spin up a suitable narrative that actually supported these narratives did not work in light of reality.
Such is the case for Democrats these days. This party, in its rejection of God, reality, sobriety, family, true justice and reason, has found itself in the realms of madness.
However, that does not mean that this election is open-and-shut; not by a longshot. In fact, this is where the third allegation comes into play:
Blatant disregard for moral decency
How many times have we heard Democrats talk about how certain things are immoral? Here are some of the things they have listed publicly as immoral:
The police
The March for Life
Students of Covington Catholic High School
Christians, especially Russian Orthodox and others who actually try to do what God asks, but the Greek Orthodox Archbishop (and diocese) in the US is okay because Archbishop Elpidophoros votes Democrat (and prays to liberalism, not to the real God "bring us to our best selves, and inspire our better angels?!?").
Chik-Fil-A
Anybody who likes President Trump
MAGA hats and apparel
Wealthy Republicans (but wealthy Democrats are okay)
Any measures taken to curtail or restrict abortions
Incarceration for smoking marijuana, an
Anybody attacking Chicago Mayor Lori Lightfoot's residence (but your own homes are fair game)
The Muslim travel bans
Closing travel to and from China when the coronavirus was just beginning to make its presence felt in the US.
Tax cuts for corporations
Personal responsibility
It would be easy to go on. But the biggest thing that Republicans who do not like Donald Trump usually complain about is his tone, his combative rhetoric and his attacks on Twitter about anything he wants to pick at. They said and still say that such actions are not "presidential", as though someone who acts "presidential" would even be able to gain media attention if they were a Republican.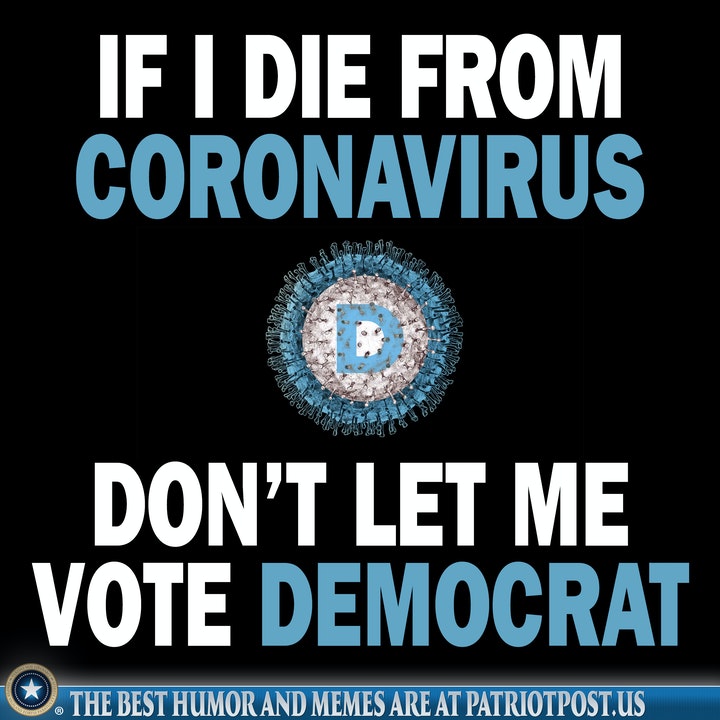 This is easy to disprove by example. President George W. Bush was an extraordinarily "gentlemanly" President. He took all the barbs the Press threw at him and merely joked back with them. He never went on the attack. Where did it get him? Approval ratings in the 30s, made so by consistent media bombardment of bad press. Why? Because he had a (R) by his name. George Bush was hardly a hardline conservative, and Donald Trump has acted in many ways like a liberal as president. However, both men are related in that they defend (or defended) that group of people which value the old ways of life: Christianity, family traditions, the traditional structure of marriage and family itself, the sacred right to life of the unborn (as well as everybody else), the view that Dr. Martin Luther King said so well: to judge a man or woman based on their character and nothing else.
Indeed, there has been no greater defender of Christian people and religious beliefs in our times than President Trump. We have that on record in our related article here.
But the "not a nice guy" thing is major complaint for never-Trumpers. It would seem pretty clear to many though that these people are involved in a very dangerous case of wishful thinking. To be a nice guy is… well, nice.
But to expect a Christian to be ephemeral and "nice" (meaning to give way to liberal attacks) is stupid. You do not act "nice" when you are at war, and we are at war.
John the Baptist got beheaded for speaking the truth. Christ himself was crucified for calling out the corruption of the religious elite of his day, and for showing that Truth is Truth for everyone, that is it only one Truth (not whatever you want it to be.) To the gender-transcendent mermaid queen-kings Christ would have the same message as to everybody else: repent and follow Me. And they would have to stop playing these stupid mental games and start being real people like the woman who thinks she is a plural mermaid.
Our times require truth and they require it precisely because the promotion of untruth has been so radically successful. It is actually quite sad because many of these people truly are confused, dehumanized and weakened profoundly by their chosen psychological ailments. They got that way, and a lot of us aided them in doing so because we spent too much time being "nice" to them.
Where does this leave us?
The move of many former GOP representatives, leaders, governors to support Joe Biden can be rightly viewed as a capitulation to the darkness.
However, it could be said that the people that use the above charges to justify this are in worse shape than those who just openly want liberal lawlessness. These poor souls actually think that the way back to "America as it used to be" is through letting the lawless run wild. That is what will happen if Mr. Biden wins.
The riots will not stop if he wins.
The drug-use will only increase if he wins, especially if he locks down the country again, which he is talking about.
The economy, and more than that, the optimism Trump engendered which led to the greatest economic boom in modern American history will be destroyed. Millions of jobless and hopeless people will despair, and we already got quite a taste of what that looks like.
The fact that so-called Republican leaders would even think of Biden and his ilk as a way out is beyond delusional; it is frightening.
We have a civil war on our hands. And like all wars, the only way to victory is to fight harder and better than the enemy, and to utterly vanquish them. This is the challenge for all of us.
These GOP never Trumpers just turned yellow and gave themselves (with the intention of selling us out as well) to the enemy. This is our American reality.
The statements, views and opinions expressed in this column are solely those of the author and do not necessarily represent those of this site. This site does not give financial, investment or medical advice.