(RT) – A Russian ambulance that 'mysteriously' emerged in the center of Stockholm prompted quite a buzz on social media. The unexpected 'incursion' seemed especially intriguing in the wake of the futile search for a 'Russian sub' off the coast of the Swedish capital.
The photo of an emergency medical vehicle with Russian plates on Stockholm's Södermalm island emerged on social media Tuesday. Twitter users immediately wondered what exactly the ambulance and people in red medical uniforms with Russian lettering were doing in the Swedish capital.
Against the backdrop of Sweden's futile search for a 'Russian submarine' off the coast of Stockholm in 2014, images of a Russian ambulance in the heart of Sweden looked especially odd. Sweden's Aftonbladet newspaper jumped on the story, saying the mystery of the Russian ambulance remains unsolved, further fueling speculation.
https://t.co/T1QGbkRsjn
???????????????????? skulle inte förvåna mig om en tanks dök upp utan förvarning..
Vi har ju haft ubåtar på torra land

— Bengt (@Bengt1963) December 6, 2017
Some joked the ambulance was a "submarine on the land," in an apparent reference to the notorious 'Russian sub' which triggered a massive and costly search involving the country's military. The hunt for a foreign submarine, presumed to be Russian by the Swedish media, was launched in October 2014. For the record, the 'enemy sub' was never found.
More pragmatic and less suspicious people suggested the ambulance had some connection with the Russian Embassy in Stockholm. They were closer to the truth.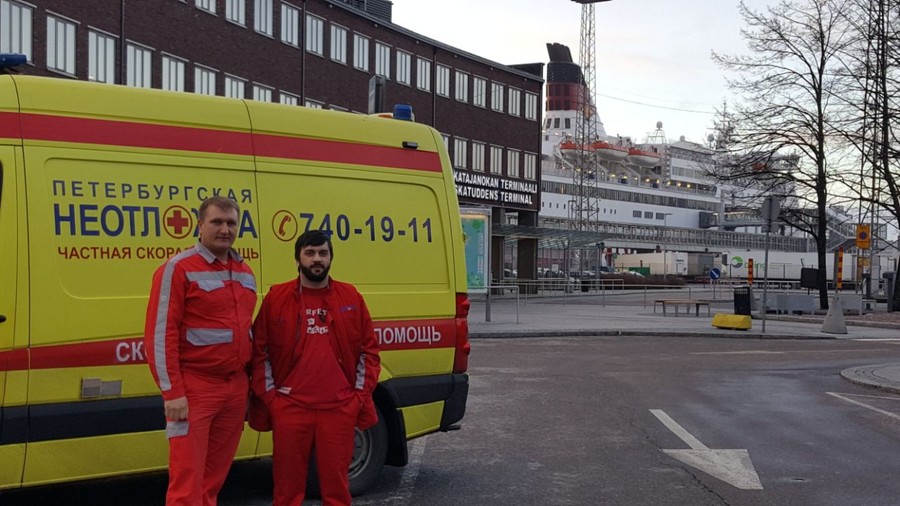 The statements, views and opinions expressed in this column are solely those of the author and do not necessarily represent those of The Duran.