Special Forces from the successor to the KGB, the Federal Security Service (FSB), stormed an ISIS cell in Nizhny Novgorod, eliminating those who were planning a terror attack on March 18th for Russia's presidential elections. The video is fast and brutal with a terrorist quickly neutralized, local Nizhny Novgorod media report:
"The offender, who provided armed resistance during the detention, was neutralized by special units of the FSB of Russia," The terrorist was a citizen of one of the neighboring countries. At the scene of the incident, the offender was found amidst a high-yield improvised explosive, components for making several more explosive devices, firearms and ammunition.
This event is a reminder how seriously Russia takes counter-terrorism. It also proves why Russians are infuriated when they hear western pundits living thousands of kilometers away from the middle east declare that Russia is not doing enough to fight terrorists. Russia effectively shares a border with the Middle East, and there are only two roads to Europe from Asia, via Turkey, or through Russia via the Caucuses mountains. Russia is directly threatened by ISIS and is on the literal front ends of the fight against them, after having effectively exterminated them as a major force in Syria. Now Russia is removing them on Russian soil, in Nizhny Novgorod.
Nizhny Novgorod is a massive city located on the Oka river over 400 kilometers due east of Moscow.
Nizhny Novgorod literally means "Lower Novgorod" and is sometimes called "Lesser Novgorod" or "Novgorod of the Lesser Territories", to contrast Great Novgorod in northern Russia, the city where Russian history began.
Nizhny Novgorod may be younger than Great Novgorod, but the title "lower" merely refers to it's geographical location, being to the far south-east of Great Novgorod, and far east of two other cities called Novgorod in Ukraine.
Novgorod is a popular Slavic name for a city, literally meaning "New City", and other variants of the name are rendered as Novigrad, and can be found in places as far as Croatia, and in the famous Polish video game "The Witcher 3" based on the popular Slavic mythology inspired book series popular in Russia under the name Vedmak.
Nizhny Novgorod is a major city in Russia, with a population of over one million, ironically having grown far larger than Great Novgorod.
It played an important role in Russian history, among many things, is the sight where Kuzma Minin helped Prince Pozharsky raise a volunteer army against Poland which had invaded Russia and occupied the Moscow Kremlin during the Time of Troubles in the early years of the 17th century.
Pozharsky and Minin have a statue in Moscow in front of Saint Basil's by the Kremlin on red square, but Nizhny Novgorod also has it's own Kremlin.
Indeed, a Kremlin is merely the Russian term for a citadel, a fortified government headquarters in the middle of a city, often confused for a castle, though a Kremlin is primarily the walls, earthwork, and fortifications around a central civil location – a citadel, as opposed to a fortified domicile – a castle.

Novgorod has always played a great role in defending Russia, and it looks like the FSB continued that tradition today.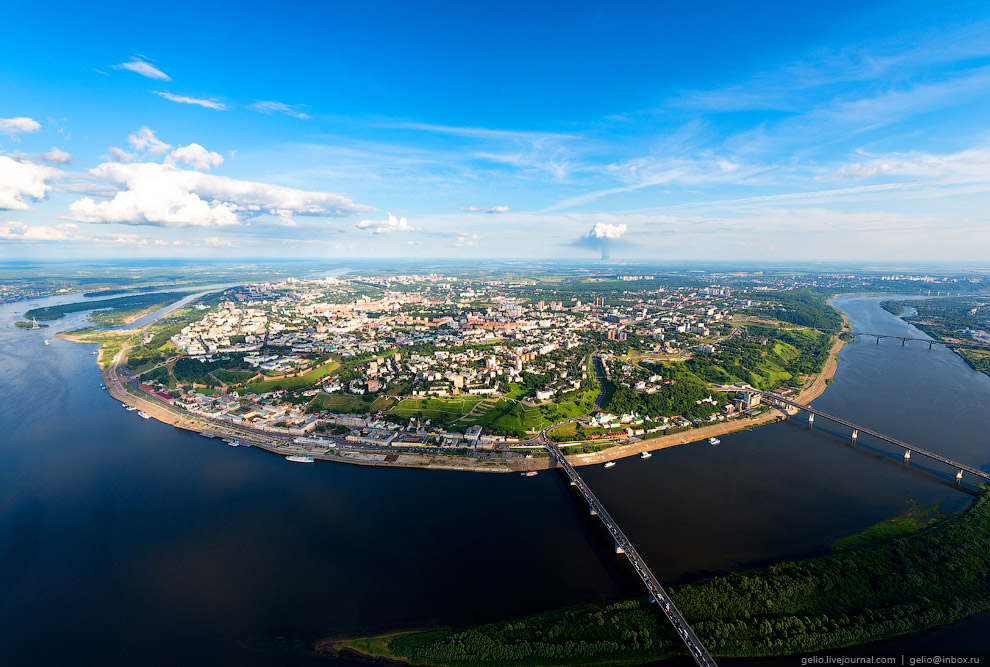 The statements, views and opinions expressed in this column are solely those of the author and do not necessarily represent those of The Duran.